4RoadService just completed a major under-the-hood upgrade. Most of the changes aren't visible but will help 4RoadService improve quickly, but there are some exiting visible changes, especially for Providers.
Brand New Provider Center
After more than six years the Provider Center has been upgraded and fully integrated into the current website design. The new Provider Center faster and fully responsive so it works on computers, phones, and everything in between. There's a new way to access the Provider Center too. You can still choose "Provider" when logging in, or the Provider Center link in your tool drawer, and now there's a "Provider Center" link on your dashboard.
Member Dashboards for All
Yes, you have a dashboard, and if you're a provider there's a "Provider Center" link on your dashboard. Our login systems are now unified so everyone – Members and Providers – have a member dashboard for quick access to your recent searches and favourite Providers. If you're a provider and think you don't need a dashboard, try adding your listings to your favourites & save a couple of clicks when you need to update them.
Fewer, Better-Looking, E-mails
The days of plain-text E-mails from 4RoadService.com are gone. Our E-mails now look great:
If you manage multiple listings there's even better news for you: your renewal E-mails are combined for listings that expire on the same day. No more opening your E-mail in the morning and finding a bunch of E-mails from us, there will be just one, (good-looking), E-mail when needed.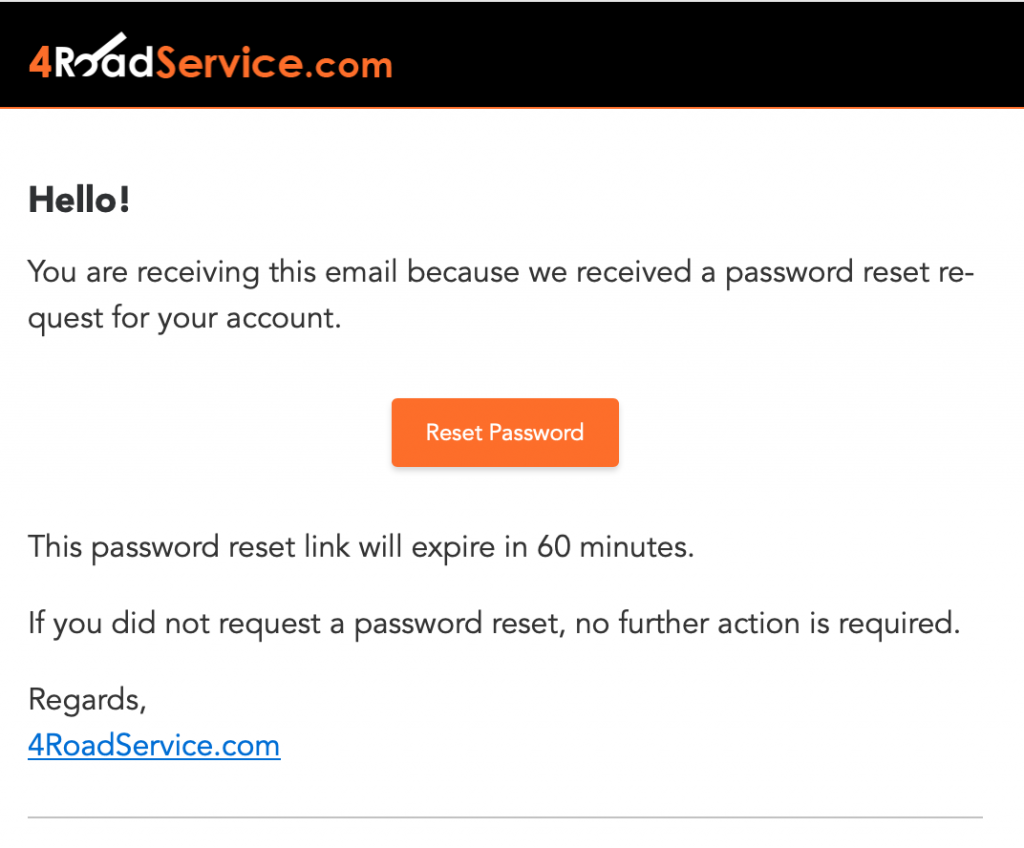 It's Easier to Edit & Perfect Listings
For Providers, there's an "Edit Listing" link right on your listing when you're logged in on 4RoadService.com, and you can see your own listings while they're under review so you can tweak them to perfection.
Upgraded Account Security
In alignment with modern password best practices we now require passwords to be at least 8 characters long – but don't restrict yourself to eight, passwords can be as long as you want! Remember, a password is best if it's a passphrase. Go ahead and use a whole sentence, (maybe not all of Moby Dick, though). Sentences are easier to remember, (if you're even trying to remember them. We recommend not bothering to remember and using a password manager).
As always, please reach out if you have any questions or feedback. Enjoy the new Provider Center and your cleaner inbox!